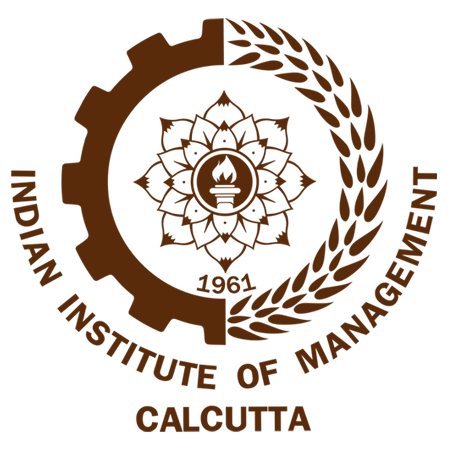 Introduction
The Indian Institute of Management Calcutta Case Research Centre (IIMCCRC) is organizing a two-day workshop on the Case Method on the 28th (Monday) & 29th (Tuesday) of March 2016.
Click here to download the workshop brochure.
About IIMCCRC
IIMCCRC has been setup with a vision to enable case based learning in management schools and other institutions across India and abroad. The major thrust of the center is to develop India focused cases out of real-life situations in the business world which can be used as supplementary reading materials to enhance classroom learning. IIMCCRC is also engaged in setting up and propagating practice standards that can be adopted for development and use of case studies in management education.
Objectives
This workshop will emphasize the value of the case method in the learning of students. It is intended for all those with an interest in using case studies as a teaching tool, as well as those who are interested in development of such teaching cases. Few model cases will be presented in the workshop.
Intended Audience
This workshop is primarily meant for, though not limited to -
Faculty in academic institutions who would like to adopt the case method in the classroom.
Case researchers and writers interested in developing cases and teaching notes.
Corporate learning development specialists would like to adopt the method and learn about development.
Tentative Workshop Outline
Day 1
Morning Session
Teaching with Cases by Prof. Philip Zerillo, Singapore Management University
Afternoon Session
Writing Effective Case Studies by Prof. Philip Zerillo, Singapore Management University
Day 2
Morning Session
Art of Case Writing by Ms. Havovi Joshi, Singapore Management University
Afternoon Session
SHOWCASE – Selected case presentations from the IIMCCRC case repository
Facilitators
Prof. Philip Charles Zerrillo is the Dean of Postgraduate Professional Programmes at Singapore Management University (SMU). He is also the Executive Director of Case Writing Initiative at Singapore Management University and the current chairman of the board at Thammasat University in Thailand. Dr. Zerillo was the Graduate Dean and Director of the MBA Program at the University of Texas at Austin before moving to Emory University. He joined the University of Texas at Austin in 1993. After receiving his BBA from the University of Texas, where he received the University's "Most Outstanding Scholar Award" he spent 7 years in the finance industry. He went on to earn a Ph.D. in marketing from Northwestern University's J. L. Kellogg School of Management.
Ms. Havovi Joshi is the Head of Communications and Dissemination for the Centre for Management Practice at Singapore Management University. She has over 20 years experience in international banking and consulting services. Havovi graduated from the University of Delhi with a B.A. in Mathematics, followed by Masters in Business Administration from the Indian Institute of Management, Ahmedabad in India. Havovi is a prolific writer and authority on case writing, having published a substantial number of case studies. She has also run professional case writing and teaching workshops.
Registration
Registration fee for the workshop is INR 6,000 plus applicable service tax. It includes workshop materials, program dinner on day 1, lunch on both days and refreshments for the participants.
Last date of registration is 8th March 2016.
Accommodation
Please note that IIM Calcutta will be arranging accommodations for the participants during the event dates at the Management Development Center inside the campus only on first-come-first- served basis @ Rs.2500/- + 14.5% taxes per person per room night (Please note: Twin sharing can also be arranged on a pro-rata basis). Accommodation charges and additional expenses incurred during the workshop for food etc. need to be borne by the participants and paid for at the time of checkout from the facility.
Video Gallery

Objectives of the Case Center at IIM Calcutta
- Prof. Ashok Banerjee - IIM Calcutta


The Art of Case Teaching
- Prof. Indranil Bose - IIM Calcutta


Why the Case Method Works
- Prof. Indranil Bose - IIM Calcutta


A Teacher's view of Case Writing
- Prof Sumanta Basu - IIM Calcutta
Image Gallery

Case Method Workshop - IIM Calcutta
Contact Us
If you have any questions about the workshop, please contact:
Mr. Anirban Biswas – Head of IIMCCRC (Ph.: +91 33 24537071 (Ext. 754), E-mail: anirbanb@iimcal.ac.in
Ms. Sutapa Dey – Sr. Executive Secretary (Ph.: +91 33 24537071 (Ext. 427), E-mail: sutapa@iimcal.ac.in
Registration is now closed as the workshop is full. Thank you for your interest !