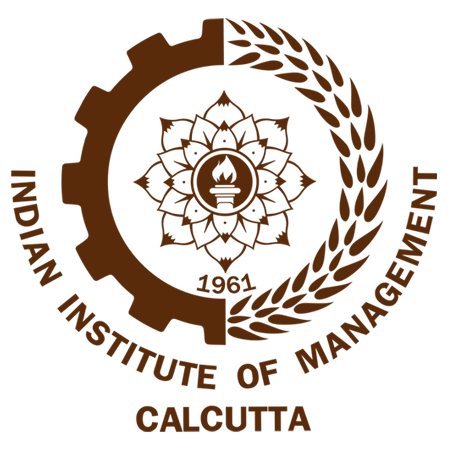 IIMC invites applications for the below mentioned position:
Details:
Post: Finance & Accounts Officer (on regular) / Chief-Accounts and Finance (on contract)
Mode of Appointment: Regular/Contractual
The above advertised post will be considered for filling in regular/contractual position based on suitability of the candidate and the requirement of the Institute.
Department: Accounts Department
Job responsibilities:
Act as the drawing and disbursing officer of the Institute.
Preparation and presentation of Annual Budget Estimates and Revised Estimates of the Institute to the Finance Committee of the Board of Governors of the Institute.
Regulation of the individual claims as per Central Government rules and orders, Payment of contractors bills as per G.F.R. and Central Government orders.
Maintenance of accounts of the Institute in the format prescribed by the Controller and Auditor General of India.
Preparation of final accounts of the Institute and ensuring completion of Audit of the same by C & AG.
Reply to Audit queries and issuing of replies, securing audit report each year from the Auditors and arrange submission of the same to the Ministry for placing it on the table of both houses of the Parliament.
Maintenance of P.F. accounts of the employees, investment of P.F. balances as per Central Government rules.
Regulation of Pension and Gratuity claims of the employees of the Institute as per Central Government rules.
Act as Head of the Accounts department.
To advise other Heads of Departments, CAO, Deans and Director regarding financial matters, interpretation of various rules and regulations.
Managing short term and long term investments of the Institute.
Preparation of half-yearly accounts of the Institute.
Ensuring timely conduct of internal audit and responding to audit queries.
Any other job assigned by the competent authority from time to time.
Academic Qualification (for Regular and Contractual position):
Essential:
A Master Degree (in commerce) with at least 55% marks from a recognized University/ Institute.
Desirable:
Chartered Accountant / Cost and Management Accountant / MBA (Finance) from a recognized University/ Institute.
Qualified in Subordinate Audit/Accounts Service (SAS) Examination.
Experience:
Minimum 10 years relevant experience in Group- 'A' post (as per 7th CPC under Govt. of India) or in analogous posts or grade OR 5 years relevant experience in the Pay Level -11 in the Pay Matrix as per 7th CPC (corresponding under 6th CPC PB-3 (15600-39100) with GP-6600) or equivalent pay under Central/State Government/ Autonomous or Statutory organization/ PSU/University or Research/ Educational Institution recognized by Government of India or reputed private organization.
Experience in industry/Govt./Public sector undertaking, having knowledge of Government, financial accounting, taxation, audit rules and procedures.
Experience in Autonomous Bodies or large Academic Institutions will be preferred.
Age Limit:
Preferably below 50 years as on last date of application.
Pay Matrix and Level (for regular position):
In the Pay Level -12 (Rs.78800-209200) of Pay Matrix (Pre-Revised PB-3: GP-7600) plus DA, HRA, Transport Allowance, LTC etc. as per rules of the Institute. Total minimum emoluments as on date would be Rs.1,31,000/- (Rupees One Lakh Thirty One Thousand) approx. per month with other admissible allowances and benefits as per Institute's rules.
Consolidated Emoluments (for contractual position):
Emoluments: Rs.1, 31,000/- (Rupees One Lakh Thirty One Thousand) approx. per month along with other admissible benefits as per Institute's rules. The salary will be revised annually based on performance as per Institute's policy/norms.
Other Benefits:
Medical expenses on domiciliary treatment (OPD - Out Patient Department) for self & dependent family members within the Institute's ceiling limit of Rs.27,000/- (Rupees Twenty Seven thousand only) per annum and yearly Mediclaim Insurance coverage for self & dependent family members upto Rs.4 Lacs for hospitalization treatment. These limits are subject to revisions from time to time. Other applicable benefits like mobile reimbursement etc. will be as per the Institute's rules.
Probation (for regular position):
There will be a probation period for 02(Two) years. On successful completion of probation period only, confirmation will be considered, which is based on performance during the probation period or otherwise extension/termination of probation.
Tenure (for contractual position):
This is a contractual position for a period of 03 (Three) years on yearly renewal basis, subject to evaluation of performance.
GENERAL INFORMATION:
Applicants working in Govt./Semi Govt./Public Sector Undertakings should apply through proper channel.
Application forms should be supported by self-attested photograph and documents in respect of qualification, experience etc., of the candidates.
Age relaxation for SC/ST and OBCs is applicable as per Government of India norms.
The prescribed qualification is the minimum and mere fulfilling the minimum essential qualification will not entitle an applicant to be called for test/interview.
Degree as referred above should have been awarded by a recognized University/Institute.
Candidate should submit a certificate from the employer/competent authority that no vigilance/disciplinary case is either pending or contemplated against him/her.
Competent authority may relax the age and experience in deserving cases.
Any subsequent amendments/modifications etc., if any, will be notified in the Institute's website [www.iimcal.ac.in] and may be referred by the interested candidates.
Application fee of Rs.200/- (Rupees Two hundred) only should be submitted in the form of demand draft in favour of "Indian Institute of Management Calcutta" payable at Kolkata. For Online Bank Transfer, Bank Details may be found as attached. SC/ST/Female candidates will not be required to submit the application fee.
No interim queries will be entertained.
The authority reserves the right to reject/accept any candidature without assigning any reason.
Out stationed candidates shortlisted for personal interview would be reimbursed to and fro Airfare (economy class)/ AC I train fare as travelling allowance on submission of bills.
Incomplete applications or applications without self-attested copies of certificates / testimonials or received after the last date are liable to be rejected.
Interested candidates meeting the above requirements may apply on prescribed form addressed to: 'Senior Administrative Officer (HR)', Indian Institute Of Management Calcutta, D. H. Road, P.O. -Joka, Kolkata – 700 104 on or before 20th January, 2022.