Prakrit Silal
---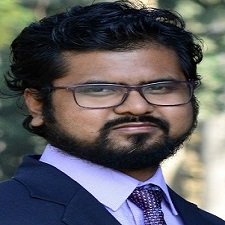 Awardee of 'Nirmal Chandra Memorial Doctoral Student Award' and 'Best Publication Doctoral Student Award'
IIM Calcutta has had a profound influence in transforming my professional and personal self. The intellectual diversity and socio-cultural vibrancy that IIM Calcutta embodied helped broaden my worldview and gave me the platform to pursue my academic aspirations with the utmost freedom. Within the hallowed gates of this great institute, I found myself a sanctuary to fearlessly curate my scholarly expressions amidst supportive and student-centric faculty members.
The humane ecosystem and the academic openness of IIM Calcutta enabled me to re-discover myself and find my unique research identity as I traversed along my Ph.D. journey. The cordial and collegial attitude of faculty members has had immense influence in shaping my research journey, helping me find my grounding in the research landscape.
The rigorous coursework and the intellectually enriching class sessions helped build a strong conceptual and methodological foundation and nurtured those initial perspectives that played an instrumental role during the thesis phase. Each of those interactions transformed me in unimaginable ways while introducing me to a rich inventory of analytical frames I had never thought existed. Along this vein, the opportunity to work under Prof. Debashis Saha as my thesis guide was an experience so life-changing and amazingly empowering. I cherish every moment of those deeply engrossing (and often therapeutic for me) discussions, which allowed me to transcend various limitations and expand my horizons. Besides, his impeccable work ethics and humility are something I hope to emulate as a researcher and academic. A remarkable aspect of my IIM Calcutta journey was the collaborative culture and high camaraderie among my peers, making my experience all the more fulfilling and enriching.