Welcoming MBAEx Batch 16
---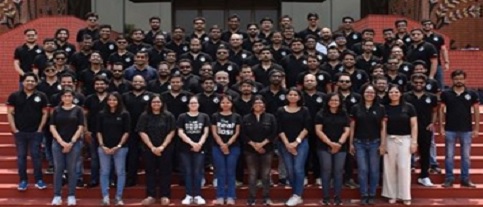 IIM-Calcutta welcomed the MBAEx Batch 16 with an inaugural programme that included a welcome address by the Director, Chairperson MBAEx, former Chairperson of the MBAEx programme, Chairperson-Career Development and Placement Office, Chairperson-Student Affairs Committee, Chief Administrative Officer, and a few MBAEx alumni who interacted with the incoming batch to initiate them into the programme. The programme started on May 5. The students also had a separate interactive session with Dean (Academic) and Dean NI & ER.
The current batch of 78 students comprises entrepreneurs, chartered accountants, defence personnel, consultants, IT analysts, creative digital designers, government officers, bankers, and scientific officers, among others.
The students come equipped with leadership experience across varied industries such as Information Technology, Automobiles, Energy & Power, Banking, Finance, Oil & Gas, E-commerce, Consulting, Manufacturing, Fashion, Defence, Entertainment, Healthcare, NGO, Education, Consumer durables, etc. Bringing a global perspective to the cohort, 20% of the students have international work experience from across the world. The average age for the batch is 31.3 years, and the average work experience is close to 8.5 years. Further adding to the diversity, ten female students are in the batch. The average GMAT score is 697. We wish the students good luck and look forward to sharing more of their accomplishments in the years to come.