Celebration of 140th Birthday of Dr Bidhan Chandra Roy
---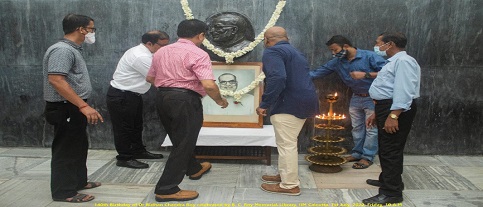 Indian Institute of Management Calcutta was established in 1961 with the initiative of none other than the visionary Dr Bidhan Chandra Roy. Dr Roy was an eminent physician, a respected politician, a freedom fighter, a great educationist, and a true patriot.
He served as an alderman and as Mayor of the Calcutta Corporation. Under his able leadership, the corporation made remarkable developments in education, medical facilities, and infrastructure. He also served as the Chief Minister of West Bengal. His governance restored law & order to its former glory.
He was elected as the Vice-Chancellor of the University of Calcutta. As an educationist, he established a few medical institutions in Calcutta like the R. G. Kar Medical College, TB hospital in Jadavpur, Chittaranjan Seva Sadan, Chittaranjan Cancer Hospital, etc.
He was conferred with many prestigious laurels and awards. He was a fellow of the Royal Society of Tropical Medicine and hygiene, a fellow of the American Society of Chest Physicians, and the president of the Medical Council of India. He was the recipient of India's highest civilian award Bharat Ratna.
Dr B C Roy was the founder Chairman of the Board of Governors, IIM Calcutta. As a mark of honour, the Library of IIM Calcutta is named "B. C. Roy Memorial Library". The Team Library celebrates 1st July every year to pay tribute to this great soul by garlanding his statue and offering flowers to the photographs. The entire IIMC family joins the celebration.