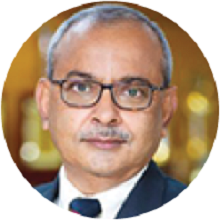 Professor Uttam Kumar Sarkar becomes New Director of IIM Calcutta
Professor Uttam Kumar Sarkar took charge as the new Director of IIM Calcutta on August 18, 2021, succeeding Professor Anju Seth who resigned in March this year. Professor Sarkar has been associated with the institute for two-and-a-half decades. He has been a faculty member at the institute in three stints — first between 1997 and 2000, then 2002 to 2006 and from 2008 onwards. A professor of management information systems, Prof Sarkar has also served as the Dean of new initiatives and external relations from 2015 to 2018 at the institute.
Professor Sarkar has also been a visiting professor at the University of Miami, Florida, USA. Between 1990 and 1995, he was lecturer in the department of computer science and engineering at Jadavpur University. An alumnus of Ramakrishna Mission Residential College Narendrapur, he did his BTech, MTech and PhD in computer science and engineering from IIT Kharagpur. He is a leading researcher in the field of information systems with numerous publications in prestigious international journals to his credit.
Congratulating Professor Sarkar, chairperson of IIM-C board of governors, Shri Shrikrishna Kulkarni said, "Professor Sarkar knows IIM Calcutta intimately, it's history, culture and the aspirations of its large body of faculty, students, alumni, staff, board, and all stakeholders. Moreover, he is aware of what needs to be done and how it must be done to help IIM Calcutta achieve its global aspirations."