Intaglio 2017 – 30 th edition of Intaglio, finished off in style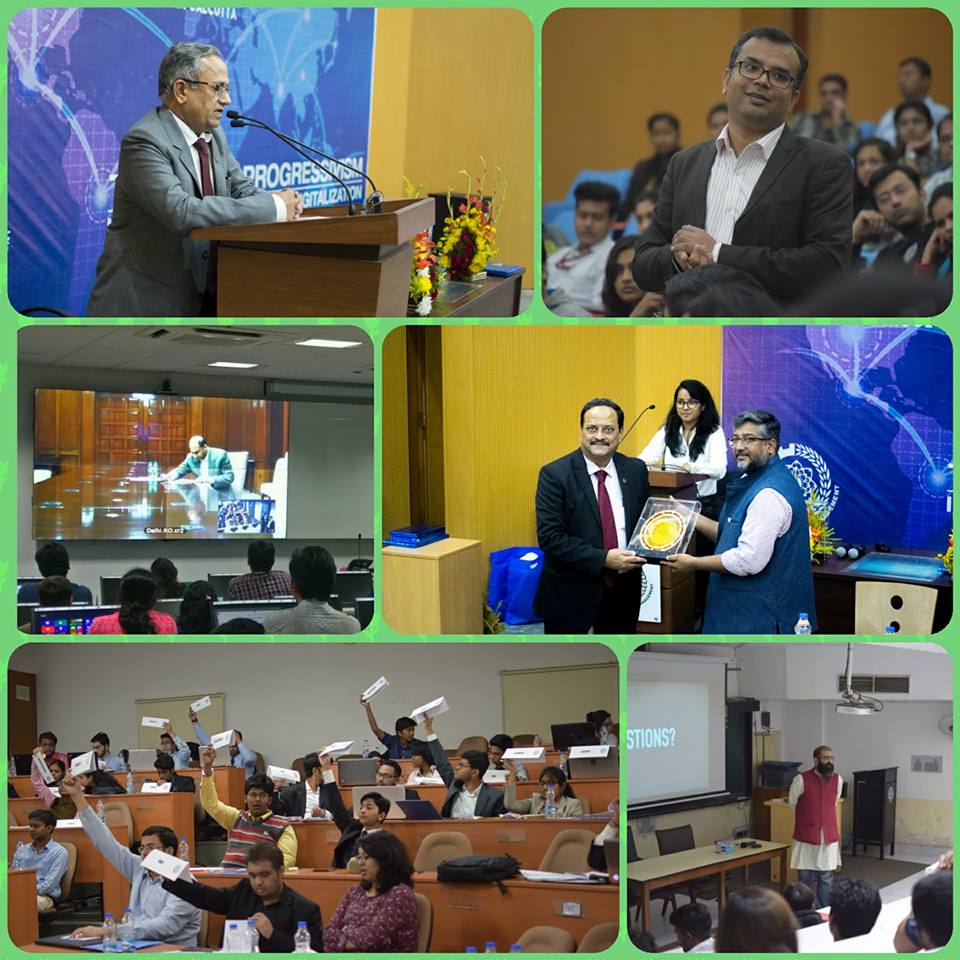 The inaugural ceremony started off with the chief guests – Mr. L.K.Malhotra, MD, Punjab National bank and Mr. P.J.Maheswari, Circle Head, Punjab National Bank, Acting Director of IIM C Prof.Biju Paul Abraham and SAC Chairperson Prof. Rajesh Bhattacharya addressing the students and started the event with the auspicious lamp lighting ceremony.
Mr.Malhotra highlighted the feature of the event to be "Convergence of Divergent minds" where the best business minds of the country come to fight out the with their ideas in various sectors in management including Finance, marketing and many more. He also added that IIM C is energised with various vices and perspectives which makes great leaders to sail the nation through its challenges and conveyed his best wishes to students and wished they would lead the PNB someday.
Prof. Biju Paul Abraham emphasised the importance the theme of the year "TENETS OF PROGRESSIVISM - EDUCATION • INCLUSION • DIGITALIZATION, in the contemporary world and the importance of this International business summit which exposes the academic and extra-cirricualr side of IIM Calcutta. He persuaded the students to "Arise, Awake and Stop not, till the goal is reached".
Mr. Viral Acharya, Deputy Governor, Reserve Bank of India, addressed the crowd through video conference, wherein he spoke about the current financial roblems in the country and the needs for business minds to delve deep into and bring out the solutions for it for the betterment of the country. The issues he addressed were income disparity, inclusion, microfinance and entrepreneurship which kindles thoughts in all the young minds present.
The after inaugural ceremony hosted a play and a band performance with enthusiastic audience rejoicing the evening.
Day 1 of the event saw the varied competitions and workshops involving the diverse spheres of management. The MUN(Model United Nations) saw the kids participating with all rigour enacting parliamentary scenes, a step towards shaping them into better future citizens. There were various competitions held like Chanakya Neeti, wherein several teams battled out. The day was signed off with an address from Mr.Suhas Mishra, Co-founder, Paperboat, also an IIM C alumnus from the batch of 2003, where he spoke about entrepreneurial advents and how it can be used to solve the wicked problems of the nation like poverty, education and healthcare.
Day 2 of the event saw some distinguishing competitions like Run an NGO and major workshops from Deloitte and many other firms where there was an undying enthusiasm in the participants. The fest got the classical touch by the Jugalbandi show by Pt Vishwa Mohan Bhatt & Pt Subhen Chatterjee and the event culminated with a drama by Drams club of IIM Calcutta and Stand up comedy by Anirban Dasgupta.
Reported by:
Anusha JVD
ER Secy