INDEPENDENCE DAY CELEBRATIONS @ JOKA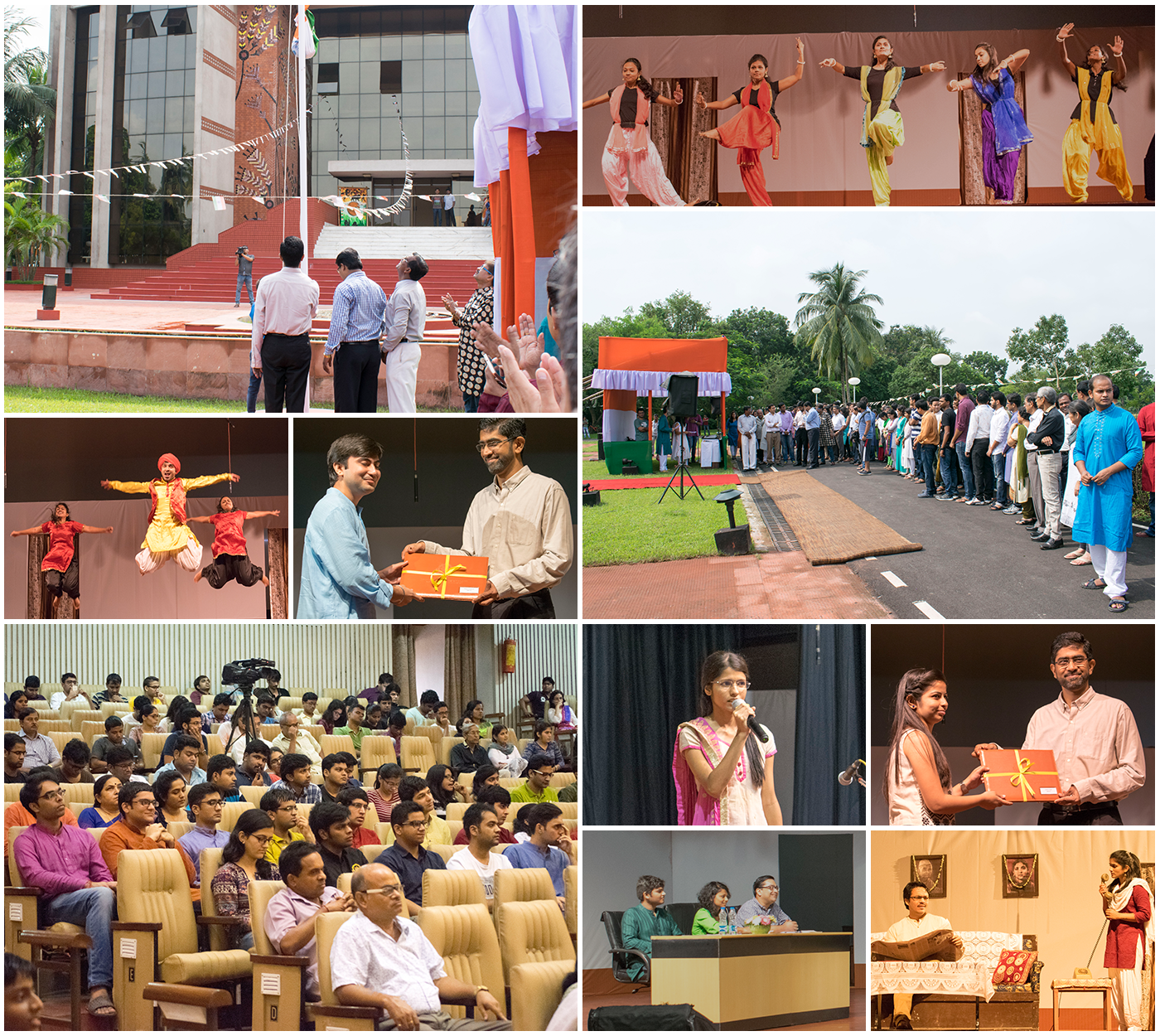 IIM Calcutta celebrated the 71st Independence Day on its premises. The event commenced with the hoisting of the tricolour, followed by the Director's address by Prof. Balram Avittathur, the Acting Director. He urged that we all need to remember and respect the struggle of the freedom fighters, and honour their efforts by contributing to the long term development of the nation. This was followed by a speech from Praveen Nagalla, the President of the Student Council, who stressed about the need to move to eco-friendly teaching methods and the use of digital learning aids as part of the academic curriculum.
The next event was the felicitation of the Institute Rank holders and the recipients of the PR Kartik Merit Cum Means Scholarship from the 53rd batch by Prof. Manish Thakur, PGP Chairperson and Prof. Balram Avittathur. The Vote of Thanks was delivered by Sharath Kuntanahal, the Cultural Secretary,Student Council.
Cultural Events:
The day which is a reminder of the endless sacrifice and devotion which our freedom fighters had showcased for their motherland was celebrated in Joka in remembrance of those brave souls who willingly went to the gallows. IIM Calcutta paid a tribute to these valiant hearts with multiple cultural events starting from an intellectual debate session to an influential play based on the "Final Solutions" originally written by notable contemporary English language playwright Mahesh Dattani.
The cultural events kicked off with a scintillating performance of patriotic numbers by JBS BaroC, the Music Club. The mesmerizing vocals coupled with soothing instrumentals set the tone perfectly for the morning.
Next, there was 40-minute extensive discussion on "Whether governments must collaborate to publish a common history textbook for schools in the Indian subcontinent (India, Pakistan and Bangladesh)" . The debate conducted by Public Policy & Politics Club (PPP) was between two teams of 3 members each (comprising a professor, PGP1 & PGP2). The student panellists were selected through the debate tournament by PPP. It ended with Prof. Partha Ray's team winning, which was for the motion, on the basis of an audience vote.
This was followed by a captivating dance performance by the Choreo Club on patriotic songs with a very thought provoking theme of Expectation Vs Reality performed in parts in roles of farmers and soldiers. The group also addressed a number of prevalent social issues like farmer suicide and uncompensated families of soldiers through their dance numbers.
Post this, there was an enactment of the play "Final Solutions" by the Drams Cell which unveiled the ugly face of communalism. It represented varied shades of the communalist attitude prevailing among Hindus and Muslims highlighting the stereotypes one community possesses for the other leading to growing riots between them.
Reported by:
Aishwarya Kar & Vamsi Suman
PGP Batch of 2019