Yaadein ' 2017 – FP Alumni Meet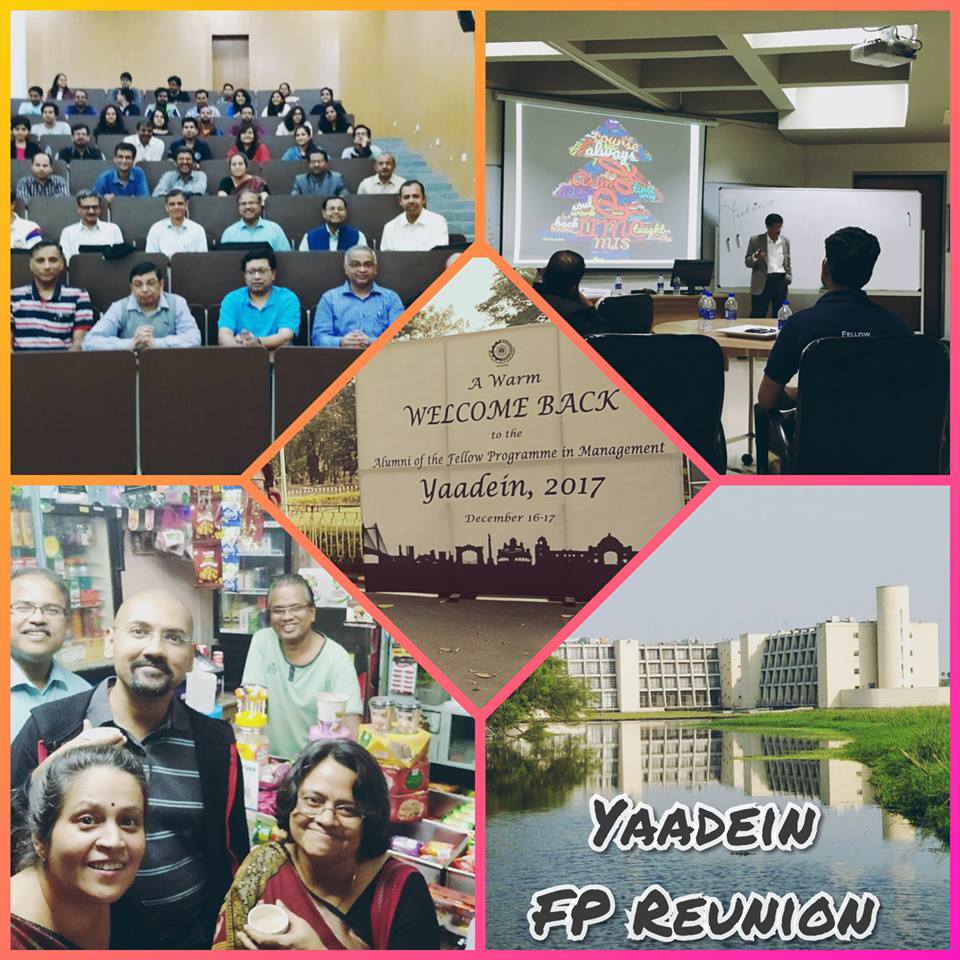 The first ever FP Alumni Meet, Yaadein 2017 was organized over the weekend on 16 and 17 th December 2017. It served as an incredible opportunity for the FP community to come together and interact with all the alumni since the program was started in 1971.
It started off with the interactive Ice Breaker event where the alumni and current FPs were grouped into 5- 6 teams and they had to go around introducing themselves. Many interesting, some embarrassing stories were shared with all. Another round involved some games related to IIMC related Trivia for the teams, where some fascinating stories about how things worked around here, interactions with teachers, fellow students and fellow animals on campus were shared.
It was followed by the current students in groups taking the Alums on a Campus Walk. First stop was the current FP Office, which earlier used to be the Data Processing Centre, followed by the Honor Roll Wall where the Alumni saw their names as well of the people who passed before and after them. Next Stop on the campus walk was the IIMC Library Carrel, where they reminisced about the days when they used to spend their days there. After that, one by one all the hostels were visited and the last stop was the Boathouse.
Marking the end of the day was the Gala Dinner and Bonfire event that was organized in Tata Hall for the night. Alumni had a great time interacting with the faculty and the professors. Next day was started with a Friendly game of Cricket match between the Alums and the FP students in the Tennis grounds, followed by the Lunch at MDC. That event was followed by the Formal Photo Session. Then a Fun Quiz was organized for the Alums which included a round of IIMC Lingo Pictionary and some fun titbits about the college being tested.
The last and a more formal event was the Panel Discussion on the topic of Research in IIMs and its relevance in the globalized world where the publications are coming to the forefront of a lot of our discussions. It proved to be a keen discussion with many aspects of this issue being discussed with enthusiastic participation from the audience as well. In closing, one of the alums paid their condolences to Late Prof. Asim K. Pal who passed away earlier this year.
It was indeed a great experience and would serve as an essential medium through which interactions amongst the Alums and current students can be increased as we move forward.
Reported by:
Naveen Goyal
FP Placement Representative