A Periodic Newsletter For IMC Alumni
Volume 9
Issues 1
April 2019
From Editor's Desk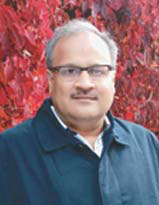 Prof. Prashant Mishra
Dean (New Initiative & External Relations)
Accomplishment of eminence through outstanding research output and thrust for internationalisation has always been our continuous endeavour at IIM Calcutta. I am pleased to take you through another eventful journey of your alma-mater in this April 2019 issue of Connexion.
To begin with, it was an honour to have Shri N.R. Narayana Murthy, co-founder of Infosys, gracing the 54th Annual Convocation of IIM Calcutta as the Chief Guest along with Shri Shrikrishna Kulkarni, Chairman - IIM Calcutta's Board of Governors and Prof. Anju Seth, Director, IIM Calcutta. The graduating students were awarded with MBA and Ph.D. degrees instead of diplomas and fellowships of IIM Calcutta.
Over the years it has been our moto to significantly enhance the alumni connect through various engagement activities. The increasing number of alumni visiting campus from across batches are a proof of the same. The annual Arijit Mukherji Memorial Lecture was held on November 23 and it was delivered by Mr. Madhusudhan Gopalan, MD & CEO of Proctor & Gamble India and an alumnus from the 34th batch.
PGP 18th batch Reunion was held on January 12, 2019. The day started with a short campus walk. After the walk, the alumni proceeded to the Amphitheatre for an interaction with their former professors. There were around 12-13 retired faculty members who had returned to the campus for the interaction.
The reunion of the 4th batch, class of 1969 was held from February 8-10. Each reunion is a special occasion and that of one of the early batches even more so. It was attended by twelve alumni, and four of them were accompanied by their spouses.
IIM Calcutta also hosted a two-day event to celebrate Golden Jubilee reunion for PGP Batch 6 during February 15-17. 23 alumni from the batch and their spouses graced us with their presence on this special occasion. Some of the alumni residing in the city of Kolkata joined their batchmates who flew from different parts of the country to reminiscence their college days.
The first ever alumni reunion of the PGPEX program - 'Homecoming 2018' was held on 23rd Feb 2019 (Saturday). Around 11 alumni of the PGPEX programme came to attend the event.
IIM Calcutta aspires to become an institution of global repute and an international destination for higher education. An International Advisory Council (IAC), has been formed comprising of six dignitaries across the globe with comprehensive expertise on academia and corporate, to help us achieve the same. It is also a matter of great pride that IIM Calcutta has been re-accredited for 3 more years by EQUIS and for 5 more years by AMBA in March 2019 following reaccreditation review visits.
We are constantly striving to improve the content, look and feel of the magazine. Please feel free to offer your suggestions for further improvement.
Enjoy as you read about the happenings at your alma mater!
Infosys co-founder N.R. Narayana Murthy, the chief guest at 54th Annual Convocation of IIM Calcutta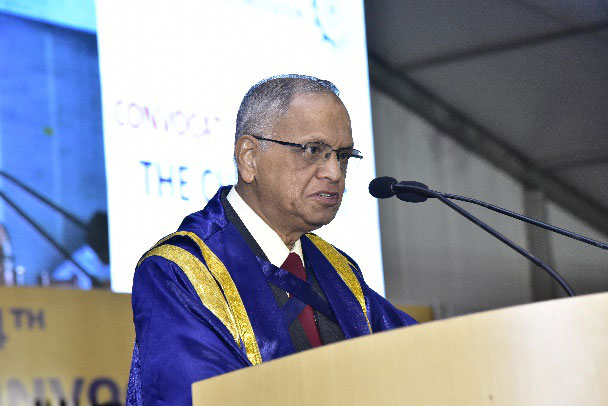 IIM Calcutta celebrated its 54th Convocation at its campus on April 6, 2019. The landmark ceremony was graced by the presence of Infosys co-founder, Mr. N.R. Narayana Murthy as the Chief Guest, Shri Shrikrishna Kulkarni, Chairman - IIM Calcutta's Board of Governors and Prof. Anju Seth, Director, IIM Calcutta. This year, the 2-year MBA degree was awarded to Read More
Director stresses on Internationalisation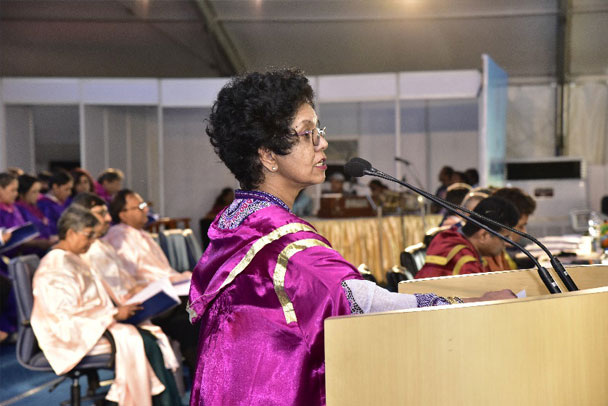 Director of IIM Calcutta, Dr Anju Seth, in her maiden Convocation speech, stresses on internationalisation move for IIM Calcutta. She said that continued internationalisation is a thrust area for IIM Calcutta. IIM Calcutta aspires to further build our global reputation and become a global destination for quality education. To assist us in our initiative, we have formed an International Read More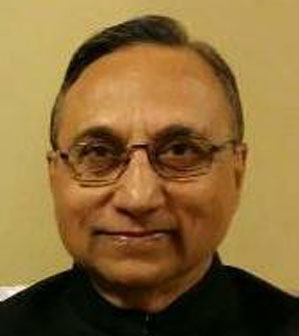 Dr. Indranath Chatterjee,
Independent Director, Khadim India Ltd.
Can you let us walk through your journey post IIMC?
IIM C gave new wings in my life. I was not sure what I wanted to achieve in my life at that time but education at IIM did open up my mind. As I went along my professional journey, there was always a process of new learning along with de-learning. Since I have mentality of a student, at all places I tried to cultivate new learning. Wherever I found that my old knowledge base is Read More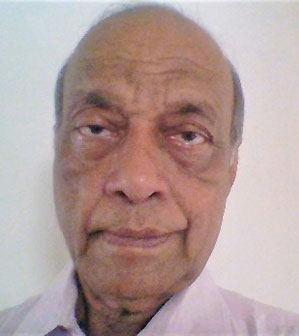 Mr.Praful Sheth
CEO & Founder at Progressive Talents INC
Welcome back on campus, Sir! So just to start this interview session on a light note, we would like you to talk about the skills acquired in this place that assisted you the most in your profession.
There are 4 fundamental skills which act as a basic building block in your life:
Creative thinking
Critical reasoning
Communication
Team skills
All management principles emerge from these 4 basic skills.Read More
Research Summer School 2019 on Empirical Finance & Accounting Research
The Financial Research and Trading Laboratory of IIM Calcutta and Indian Finance Association is organizing the fifth summer school on Empirical Finance and Accounting Research during 29 April - 7 May, 2019. This is a fully residential programme which will expose participants to ten classic papers published in top journals. These papers are carefully chosen by expert and contain the features, which are talk about interesting problems and focus on strong methodology; and replicable empirical findings. The participants will be guided by a team of eminent faculty from India and abroad to walk through these papers to understand the 'the art of writing' high quality papers and in the process learn some solid research methods. The pre-summer school tutorial on Financial Econometrics will help participants learn important statistical methods and techniques that are commonly used in research in Finance and Accounting. The tutorial will cover on Basic Econometrics, Event Study Methodology, Multiple Regression Analysis, Time Series Modelling and Handling High Frequency Data.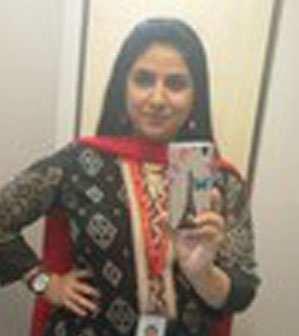 Student accommodation startup, OxfordCaps
OxfordCaps, a student accommodation startup has raised $8 million in a Series A funding round led by Times Internet, a subsidiary of Bennett Coleman and Co. Ltd. OxfordCaps will use the capital to expand to over 10 cities and to standardise its product using design thinking and technology and is also investing heavily in technology, particularly focusing on Internet of Things (IoT) and deep learning to provide a customised experience for students. Run by Scholar Alley Pvt. Ltd, the startup was founded by IIM-Calcutta alumnus Priyanka Gera (chief operating officer) and INSEAD graduate Annu Talreja, (chief executive officer). It was first set up in Singapore in April 2017 and launched its India operations in July 2018. OxfordCaps provides custom designed and standardised accommodation to students in Singapore and India with full-stack services and amenities. Through the startup's online platform, students can search and book accommodation units by signing agreements, connecting with their potential homeowners, making payments and placing service requests.
Anish Sarkar appointed CEO of Sodexo BRS India
Anish Sarkar, an alumnus of IIM Calcutta, 1996-1998 (33rd batch), has been appointed as the Chief Executive Officer of Sodexo BRS India. Prior to joining Sodexo, Sarkar served in several different roles across management consulting and technology transformation.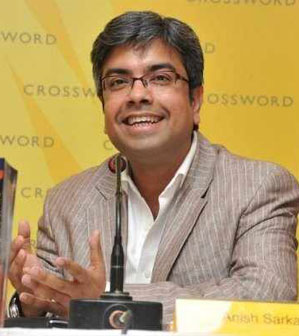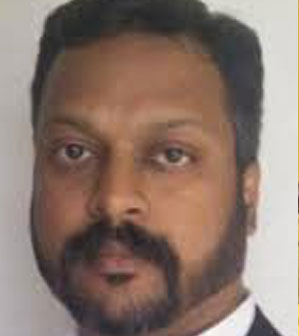 HerMoneyTalks by Hemanth Gorur
Hemanth Gorur, an alumnus of IIM Calcutta, 2001 PGDM batch, has co-founded India's first financial services marketplace for women, HerMoneyTalks. The platform aims to connect women to financial institutions and experts, and become a financial services and credit facilitator for women in India. The vision is to create a unique ecosystem for women in collaboration with financial institutions, personal finance experts, and related service providers.
Kartikeya Bhandari appointed CMO of Livspace
Kartikeya Bhandari, an alumnus of IIM Calcutta, 2006 (41st) PGP batch, has been appointed as the first-ever Chief Marketing Officer of Livspace, home interiors and renovation platform. In his new role, Kartikeya will lead Livspace's overall brand, marketing and demand generation efforts. Prior to joining Livspace, Bhandari served Flipkart as Senior Marketing Director and also worked with Nokia in multiple sales and marketing roles.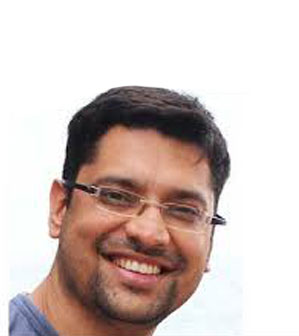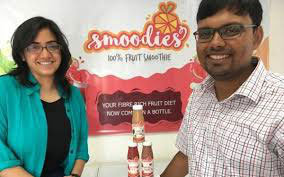 Smoodies for the busy working professional
A Smoodie bottle is 100% fruit with no sugar and preservatives and has a 1 month shelf life. The co-founder, Anusha Bhusan thought about the necessity of easy and convenient nutrition for the working professionals like herself. Thus, Smoodies was conceptualized to bring affordable health to consumers, particularly the time-crunched but health conscious consumer. She along with Siddhartha Deb, both are alumni of IIM Calcutta, teamed up and conceptualised the product and brought in to the market. It was an instant success. A bottled smoothie today is altogether a new category and it's been great to see that consumers are ready for it.
Mukundananda spreads Hinduism in US
In memory of his guru Jagadguru Shree Kripaluji Maharaj, Mukundananda has created Jagadguru Kripaluji Yog (JKYog), a charitable non-profit organisation in the United States. is an alumnus of IIM Calcutta and could have been a successful management guru, but he chose to be a spiritual guru. JKYog conducts week-long camps every year in 30 cities of USA and also undertakes various projects around the world spreading Hinduism.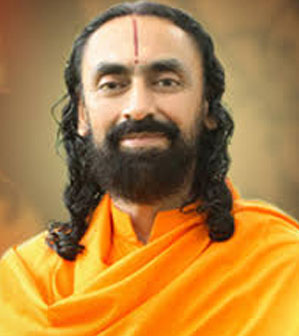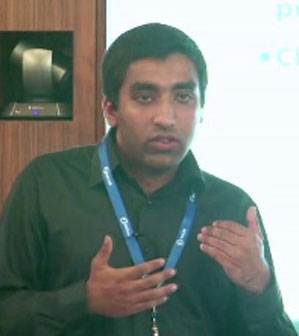 Delhivery joins India's unicorn club
Logistics startup Delhivery joined India's unicorn club—firms valued at more than $1 billion—after it raised $395 million in a fresh fundraise led by SoftBank. The latest round of funding takes the Gurugram-based company's valuation to nearly $1.5 billion. The startup raised about $350 million from SoftBank by issuing 1.23 million compulsorily convertible cumulative preference shares at a premium of Rs 20,063 each. After the deal, SoftBank owns about 23.41 percent stake in Delhivery, while Carlyle Group will 12.39 percent, the filings said, adding the startup aims to use the fresh capital to expand and other corporate purposes. Founded in 2011 by IIM Calcutta alumnus Bhavesh Manglani and others, the company started off as a local on-demand delivery service provider. It later expanded to a full-fledged logistics services provider catering 1,700 cities. The startup has about 44 hubs and 33 fulfillment centres in India.
Vivek, a Scheduled Vannan caste in Civil Service
Kuttikol Vannanpurakkal Vivek is probably the first from the scheduled Vannan caste to clear the UPSC Examinations. An alumnus of IIM Calcutta, Vivek wanted to work in the service sector and on societal issues, after observing the state of his family and caste. He bagged the 667th rank in UPSC exam for Civil Service. Vannans are a Scheduled Caste in Kerala, who traditionally perform Theyyam and Vivek belongs to that community.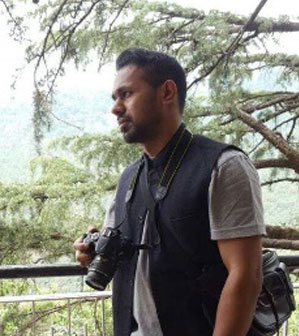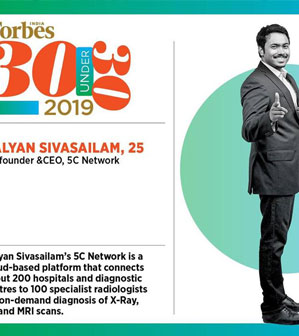 IIMCIP Incubatee Accomplishments
Monosha Biotech won the Impact Innovation prize at IIT- Kharagpur's B-Plan competition Empresarios. DeHaat raises Pre-Series A funding of Rs 30 crore led by Omnivore and AgFunder. Kalyan Sivasailam, 5C Network's Founder has made it to the Forbes '30 Under 30' list and raised funds worth Rs 4.5 crores. Bee Basket Enterprises Private Limited has been covered by ABP Majha.
Advanced Programme in FinTech and Financial Blockchain
Advanced Programme in FinTech and Financial Blockchain IIM Calcutta in association with TalentSprint has announced an Advanced Programme in FinTech and Financial Blockchain for the benefit of management and finance professionals. This programme would help candidates appreciate the explosive growth of FinTech and its increasingly disruptive impact on the banking and financial ecosystem. This IIM Calcutta FinTech programme will be delivered in a format which will consist of "on site visits to the IIM Calcutta campus and live online sessions via the TalentSprint digital platform. Financial technology, or FinTech, is the new technology and innovation that aims to compete with traditional financial methods in the delivery of financial services. In addition, the course will prepare the candidates to exploit the immense potential of FinTech to design and drive new product strategies for their organisations. The first batch will commence from May, 2019.
MDP Calendar:

Jun-Aug, 2019-20
Sl. No.
Name of the Programme
Programme Director(s)
Dates
1
Finance for Non-Finance Executives
Prof. Manju Jaiswall
June 08 - 12, 2019
2
Leadership Excellence: An Alternate Approach
Prof. Pragyan Rath
June 24 -27, 2019
3
Managing Work Stress for Superior Performance
Prof. Amit Dhiman & Prof. Dharma Raju Bathini
July 01-04, 2019
4
Excellence in Managerial Communication
Prof. Pragyan Rath
July 15-18, 2019
5
Leadership and Team Building
Prof. Chetan Joshi 
July 22 - 26, 2019
6
Strategic Thinking: Creating and Sustaining Advantage
Prof. Biswatosh Saha & Prof. Palash Deb
July 22 - 27, 2019
7
Lean Operations: Process Design and Management
Prof. Peeyush Mehta & Prof. Bodhibrata Nag
August 19 - 23, 2019
8

Business Leadership Programme Module I

Business Leadership Programme Module II

Business Leadership Programme Module III

Prof. Amit Dhiman, Prof. Partha Ray, Prof. Peeyush Mehta

Module I: August 19 - 24, 2019

Module II: November 11 - 16, 2019

Module III: February 03 - 08, 2020

9
Interpersonal Effectiveness and Leadership Excellence
Prof. Chetan Joshi
August 26 - 30, 2019
10
Business Model Innovation
Prof. Peeyush Mehta
August 28 - 31, 2019
Clarion Call by IIMCAA, Mumbai Chapter
The Alumni Association of Indian Institute of Management Calcutta Alumni Association (IIMCAA), Mumbai chapter has recently announced the hosting of the 3rd edition of its annual start-up event, Clarion Call, on April 20, 2019, at the IIT Bombay auditorium. This event is an opportunity for startups for receiving investments from startup investors and mentorship from IIMC Alumni and industry experts. 10 finalists, 5 each from pre-revenue and post-revenue stages, will be selected to present before a panel of judges on 20th April. There will be a cash as well as non-cash prizes. More importantly, there is a possibility of getting funded and/or incubated for the startups. The 10 finalists will be selected from a short list of 40 semi-finalists. These 40 start-ups will be invited to present in-person or virtually before one of 4 panels. Lead Angels, Mumbai are the official organisers of this competition and the event is supported by SINE, IIT Mumbai and ikeva.

Indian Institute of Management Calcutta
Joka, Diamond Harbour Road, Kolkata 700104
Phone: 91-33-24678300 - 04, E-Mail: newsletter@iimcal.ac.in
Editorial Team:
Prof. Prashant Mishra, Dean (New Initiatives & External Relations),
Aloke Guin, Public Relations Office
Operational Support from:
Anjali Sam, Alumni Secretary
Atrayee Bhattacharya, Sr. Administrative Executive (Alumni Relations),
Members of Alumni Cell